About Jerusalem Chimes
(since 1988)
Jerusalem Chimes - Art as a way of life
Jerusalem Chimes was founded in 1988 by Ofer Rubin, born in 1962 in Bat Yam.
Offer arrived in Jerusalem as part of his life journey. For 23 years he has lived in Rosh Pina alongside the workshop, the studio and the retail store.
Over the years, Jerusalem Chimes moved from Tel Aviv, to Kedita and Safed and eventually found their perfect place in Rosh Pina. Along with Ofer in his wanderings was the young Rubin family, which included Offer, his wife Yael and their children Ella and Moshe. Michael and Rachela were born in the Chimes -house in Rosh Pina, where family life was intertwined with the Chimes -making process.
"Rubin – Technical Art" means combining art and technical work with other products such as: Wooden Stars of David, chariots, wheathervanes and more. You can visit the gallery, watch the hand-made production process and even arrange a personal workshop for assembling your own Chimes.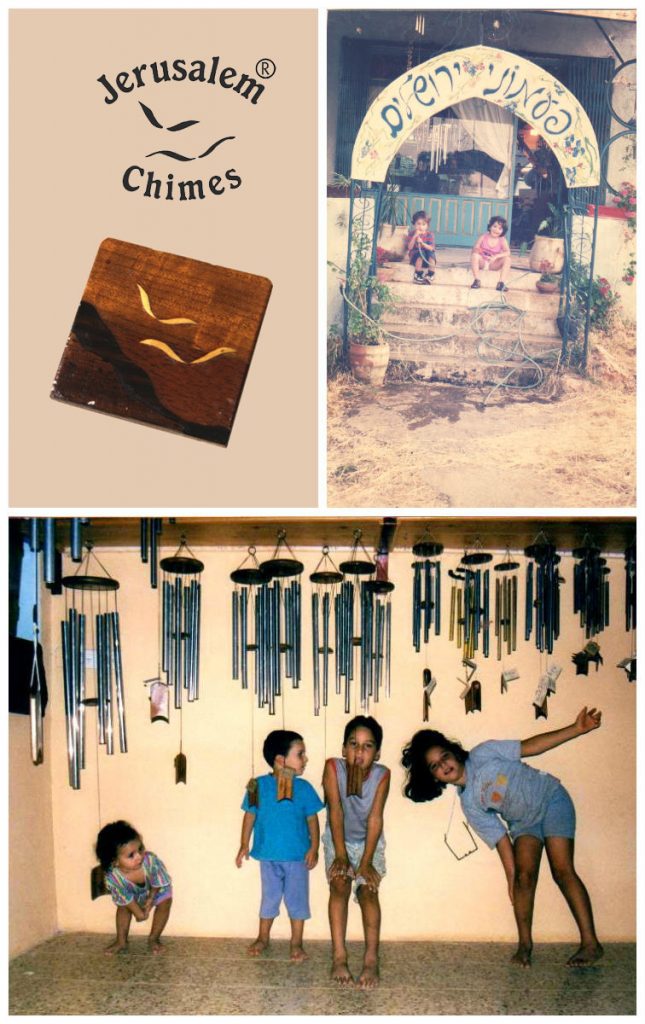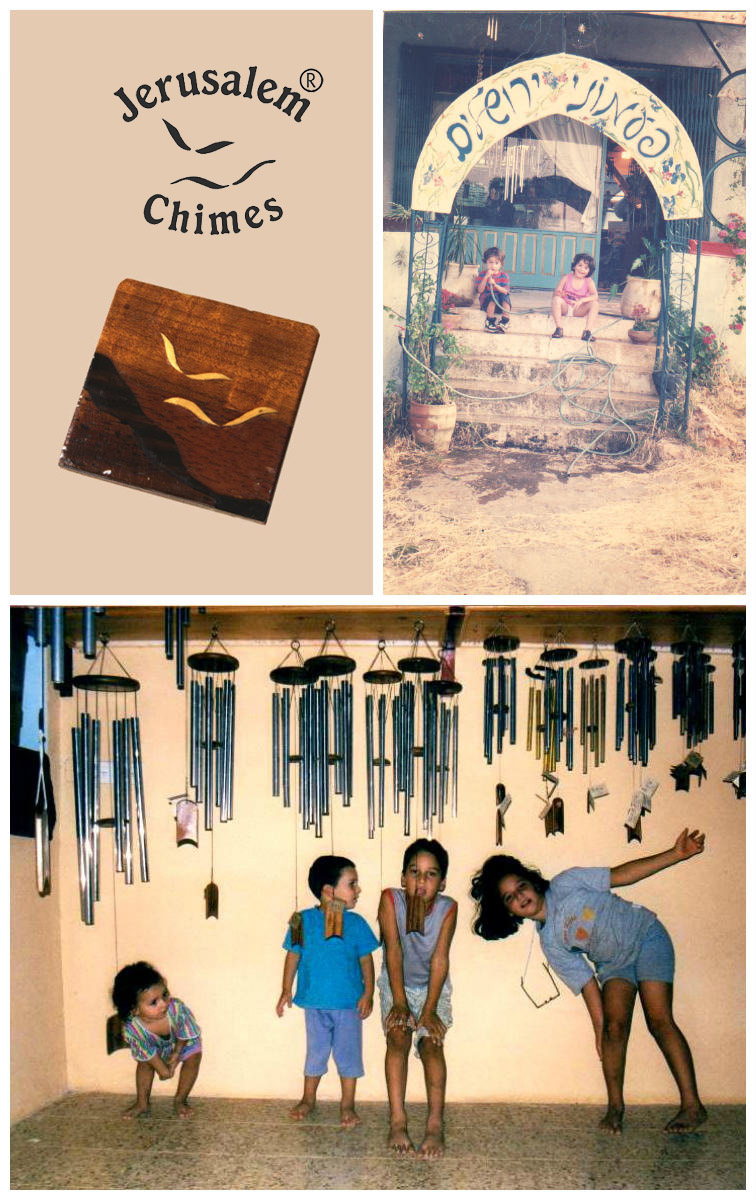 The true and only duty of man is to fulfill his destiny ...
And, when you want something, all the universe conspires in helping you to achieve it."
The Alchemist, Paulo Coelho
I find a direct link between the experience of surfing in my youth and the chimes creating process..
The movement of nature (wave or wind) meets material (surfboard or a chime) creates joy and pleasure.
Thank you all for purchasing my works and allowing me to earn a respectable living from my art, Surf the sounds and fulfill my dream.
The store is open to visitors
Sunday through Thursday from 10:00 to 17:00
Fridays from 10:00 to 15:00
we are closed on Shabbat.
store 04-6930867
Mobile Ofer 054-5238754