Jerusalem chimes workshops
An experiential workshop for assembling high-quality wind chimes on an accurate musical scale that plays harmoniously pleasant and calming sounds by the standards of " Jerusalem chimes" (since 1988)
The workshop is suitable for participants from the age of 8 to the age at which the wind blows in the heart and is intended for groups of up to 50 participants per round.
Suitable for workers' committees, fun days, birthdays and families
The workshop is held in a studio in Rosh Pina, with up to 50 participants. In addition, the workshop is mobile and we arrive anywhere in Israel.
Duration of the workshop – from one to two hours (depending on the number of participants)
The workshop was moderated by the master of chimes – Ofer Rubin and his assistants, with personal accompaniment to each participant
The cost of the workshop is NIS 80 per participant, not including VAT
If we are asked to hold the workshop outside the studio, the customer must provide tables and chairs according toThe number of participants and there is an additional charge for the trip.
At the beginning of the workshop, each participant receives a set of raw materials for assembling the wind chime including: colorful wooden parts, aluminum tubes, precise character scale, wax threads and colored glass beads for the bell decoration.
At the end of the workshop, each participant receives the wind chime he has made himself.
You can also purchase a self-assembly Chime kit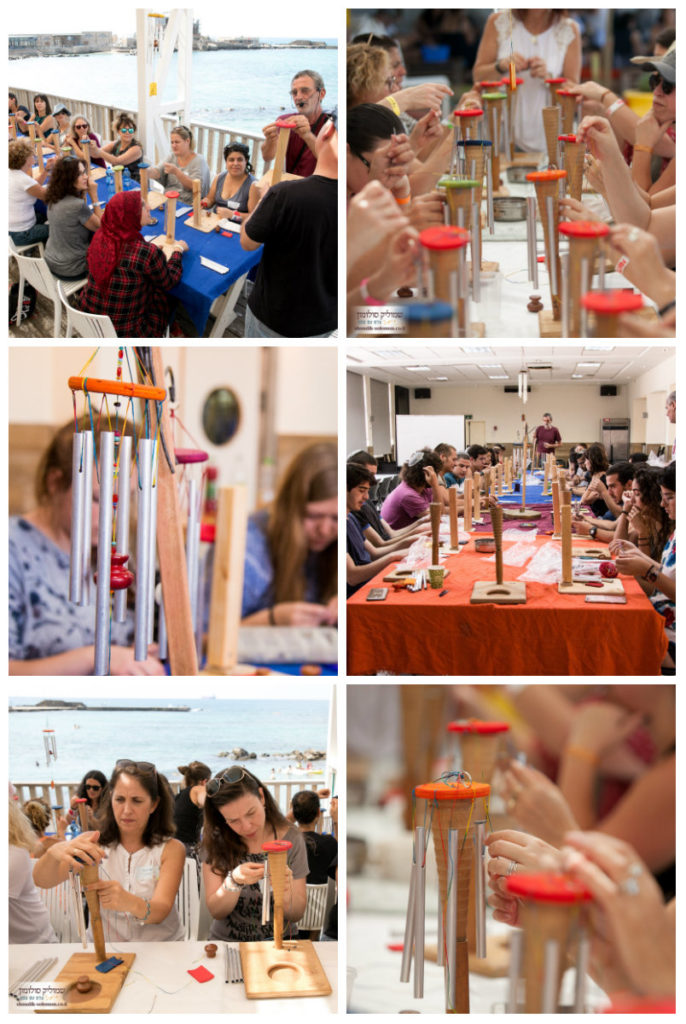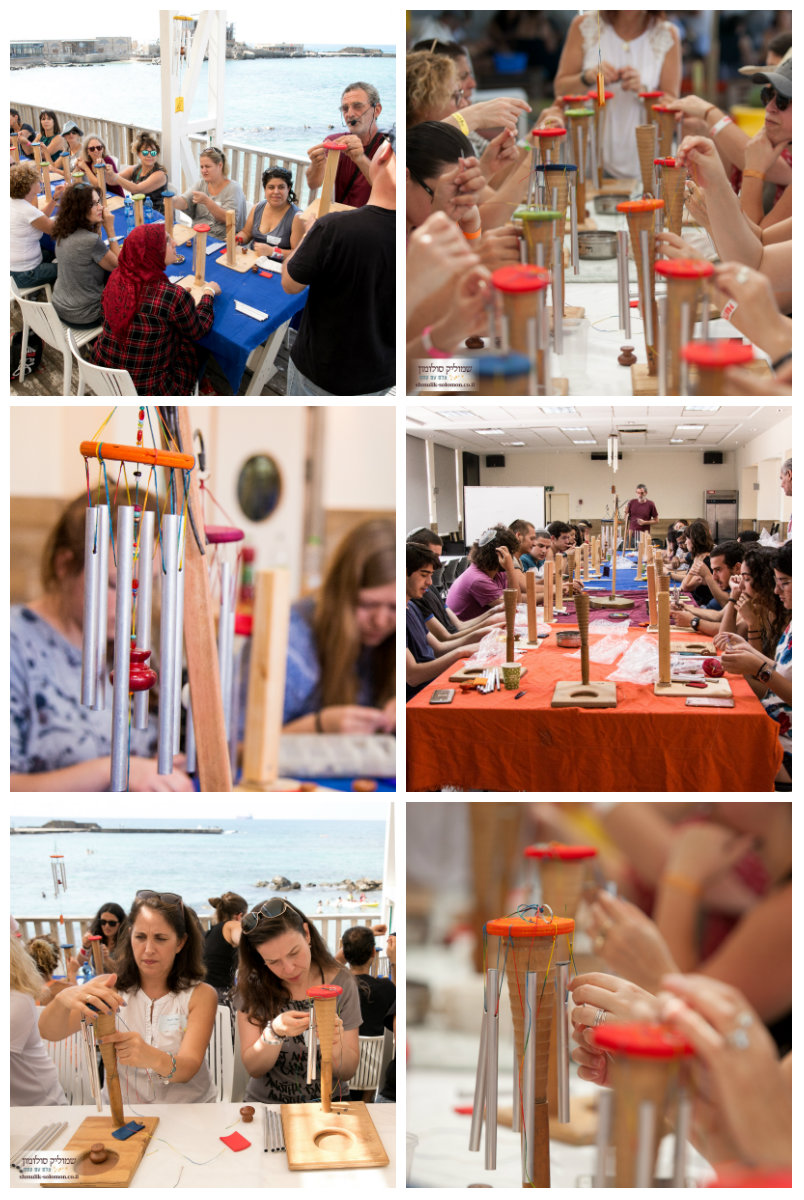 For details and registration, please contact us via the online form or call to +972-4-6930867